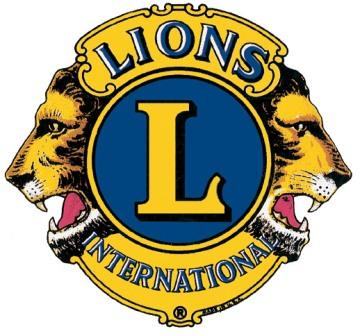 Welcome to the Fridley Lions Club web site. We invite you to take a look around our site to find out more about our Club and about Lions Club International.
The Fridley Lions have been involved in the community for 66 years. We have flipped pancakes, hosted wine tastings and managed charitable gambling sites to raise funds for our youth, the needy, our schools, our city and our world. The Fridley Lions have donated in excess of $4.4 million over the past 31 years. In addition, we collect eyeglasses, hearing aids and ink cartridges for various causes.
We are proud to be a part of the 1.4 million Lions in 210 counties whose goal it is to meet humanitarian needs, encourage peace and promote international understanding through Lions clubs. Our motto is "We Serve." Lions Clubs International celebrates its 100th anniversary this year!
Yours in Lions,
Lion Roger Solz, President
Fridley Lions Club
PO Box 32815
Fridley, Minnesota, USA
Phone: 763-784-2375
INTERESTED IN A JOB WORKING FOR THE FRIDLEY LIONS
CHARITABLE GAMBLING SITES?
Applications are available on line and at the pull tab booths at all of our gambling sites:
Fridley Shortstop
1298 E Moore Lake Drive
Route 47 Pub & Grub
7820 University Avenue NE
Two Stooges Sports Bar and Grill
7178 University Ave NE
?
Jobs include bingo, meat raffles, and pull tabs.
_______________________________________________________________________________
__________________________________________________________________________________________________________________________
The Fridley Lions Club continued the tradition of donating $100 Target gift cards to every elementary school teacher in the Fridley school district on August 27, 2018. The gift cards will help Fridley Public Schools teachers purchase classroom supplies for the coming school year.
"We want to show that schools are a very important part of this community - our teachers are enthusiastic and so hardworking. The Lions Club wants to do our part to help our teachers," said Lions Club member Don Holum.
Along with Holum, Lions Club members Joanne Toews and Jeff Hood were also on hand to present the gift cards. Now in its 5th year, the Lions Club has donated over $25,000 to Fridley elementary teachers.
The Fridley Lions Club also makes donations to Fridley Middle School and Fridley High School athletics and activities programs, as well as sponsors the annual Scholastic Achievement Scholarship Banquet.?
?
---
FRIDLEY LIONS HONORED AT
RIBBON CUTTING CEREMONY
HONORING $250,000 DONATIONS TO
SPRINGBROOK NATURE CENTER
---
Designer Purse Bingo
sponsored by Fridley Lions
Upcoming Designer Purse Bingo Events
Generally the last Wednesday of each month.
6:00 PM (doors open @ 5:15)
Banquets of Minnesota
6310 Highway 65, Fridley
-------------------------------------------------------------------------------------------------------------------------------
2016 Peace Poster Contest Winners
Fridley Middle School
INCREDIBLE ARTISTS PORTRAY PEACE.