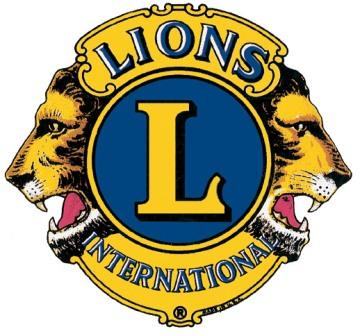 Welcome to the Fridley Lions Club web site. We invite you to take a look around our site to find out more about our Club and about Lions Club International.
The Fridley Lions have been involved in the community for 68 years. We have flipped pancakes, hosted wine tastings and managed charitable gambling sites to raise funds for our youth, the needy, our schools, our city and our world. The Fridley Lions have donated in excess of $5.1 million over the past 33 years. In addition, we collect eyeglasses, hearing aids and ink cartridges for various causes.
We are proud to be a part of the 1.4 million Lions in 210 counties whose goal it is to meet humanitarian needs, encourage peace and promote international understanding through Lions clubs. Our motto is "We Serve." Come and join us make a difference!
Yours in Lions,
Lion Dave Ostwald, President
Fridley Lions Club
PO Box 32815
Fridley, Minnesota, USA
Phone: 763-784-2375
INTERESTED IN A JOB WORKING FOR THE FRIDLEY LIONS
CHARITABLE GAMBLING SITES?
Applications are available on line and at the pull tab booths at all of our gambling sites:
Fridley Shortstop
1298 E Moore Lake Drive
Route 47 Pub & Grub
7820 University Avenue NE
Two Stooges Sports Bar and Grill
7178 University Ave NE
Jobs include bingo, meat raffles, and pull tabs.
IN 2021, THE FRIDLEY LIONS GRANTED $39,000 IN SCHOLARSHIPS TO 13 FRIDLEY HIGH SCHOOL GRADUATES! THANKS FOR YOUR SUPPORT!
---
WINTER WARM-UP 2024
FRIDAY, FEBRUARY 24, 2024 AT BANQUETS OF MINNESOTA!
HELP US CELEBRATE FRIDLEY'S 75TH BIRTHDAY &
THE FRIDLEY 49ER DAYS 50TH BIRTHDAY!
The Fridley Lions Club put on a food and clothing drive this month of December. The donated items were dropped off at the SACA (Southern Anoka Community Assisstance) site in Columbia Heights. Pictured below is Jessica Dowell at SACA recieving some of the 213 pounds of donated items.
The Fridley Lions Club continued the tradition of donating gift cards to every elementary school teacher in the Fridley school district on September 1, 2021. This year each elementary teacher received a $150 Amazon Gift Card! The gift cards will help Fridley Public Schools teachers purchase classroom supplies for the coming school year.
"We want to show that schools are a very important part of this community - our teachers are enthusiastic and so hardworking. The Lions Club wants to do our part to help our teachers," said Fridley Lions Club Member Don Holum.
Along with Holum, Fridley Lions Club Members Jo Young, Jeff Hood and Shannon Melham were also on hand to present the gift cards. Now in its 8th year, the Lions Club has donated $50,000 to Fridley elementary teachers.
The Fridley Lions Club also makes donations to Fridley Middle School and Fridley High School athletics and activities programs, as well as sponsors the annual Scholastic Achievement Scholarship Banquet. The Fridley Lions also sponsor Scholarships for graduating Seniors each year.
Hayes Elementary Teachers
The Fridley Lions Club presenting a check to Springbrook Nature Center.
The social event for the Fridley Lions on October 8 was to volunteer our time at Second Harvest Heartland, a food distributor for food shelves in MN and WI. We had 22 attendees, Lions and family members. During the course of our two hours of volunteering, the group packed:
10,005 lbs of onions – a little over 5 tons!
This equals 8,337 meals or another way to look at it – each person who participated packed 277 meals in those two hours!
The Fridley Lions also presented a $2,500 check, which was accepted with great happiness!
Open Arms Annual Donation.
FRIDLEY LIONS HONORED AT
RIBBON CUTTING CEREMONY
HONORING $250,000 DONATIONS TO
SPRINGBROOK NATURE CENTER
Designer Purse Bingo
sponsored by Fridley Lions
Upcoming Designer Purse Bingo Events
Generally the last Wednesday of each month.
6:00 PM (doors open @ 5:15)
Banquets of Minnesota
6310 Highway 65, Fridley